Apart from blogging about (hopefully) interesting topics, I thought it would be also helpful to post tips that we know and also discover that would be of use to not only our clients but also to everyone else trying to do the same thing.
So to kick things off, the first tip is how to easily scale to fit a Facebook profile picture within Facebook. Normally this is not an issue as we don't want to scale our new perfect selfie picture, however, as more and more businesses become apart of social media it becomes a bit of an issue when half the logo is cropped out. The page definitely doesn't look as professional as it could be if this happens.
This tip works for logos on a white background or where you don't want the background to fill the entire square. I'll post another tip shortly on how to scale a logo with a background colour that you want to fill the entire square as that method is quite different.
STEP 1.
Upload your profile pic as you would normally do. Once it is in hover over the image panel under the "Edit Profile Picture" button appears.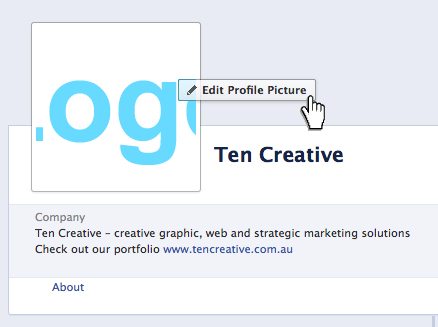 STEP 2.
Click once on this button to make the drop appear and then select "Edit Thumbnail".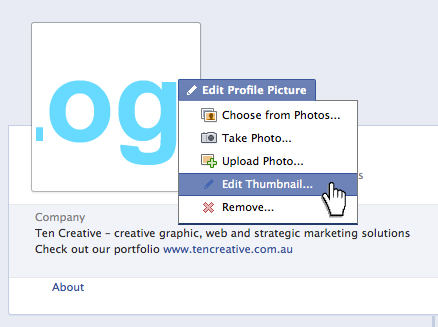 STEP 3.
Make sure the "Scale to fit" box is checked in the pop up window. Click Save and then your done! It is as easy as that. Happy Scaling!
If you would like help or ideas on how to run a successful social media campaign or need graphics to accompany your existing campaign contact us.